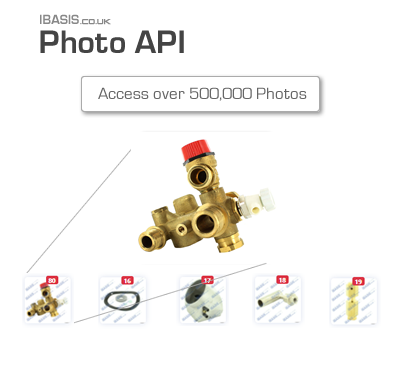 Our Photo Api allows your site to access over half a million high quality images of parts & spares covering Boiler Spares, Electrical, Plumbing, Shower Spares & Tools.
Integration of the API to your website simply involves replacing the SRC tag in images with an encrypted string of Manufacturer and Part Number.
e.g src="https://api.image.ibasis.co.uk/api/v1/image/6FC360E7668EA6C......
Contact us for pricing and more information on how we can help you bring your site to life.

Phone Lee on 07973354640 or Email info@ibasis.co.uk

This service is NOT covered by a normal iBasis site Licience